Don't Share Your Home With Bugs
Bed bugs are more than a nuisance. They're a health and safety issue for your entire family. Keep your home pest-free with bed bug extermination and prevention services. Northwest Bedbug Company Spokane offers full-service bed bug control, eliminating any traces of nests, eggs and bugs to prevent them from coming back.
When you notice bed bugs in your home, it's important to call an exterminator right away. Reach out to Northwest Bedbug Company for professional bed bug control services.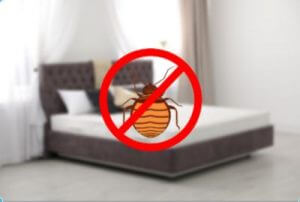 Get Bed Bug Control Services In Spokane and Surrounding Areas
Let's face it, bedbugs are disgusting. You've probably tried to eliminate or control the problem on your own but have had very little success. 80% of customers with a bedbug problem have tried to resolve the issue using home remedies or online tips. The truth is, bedbugs are very difficult to kill. It requires an experienced professional to be able to identify, locate and choose the best treatment method for elimination. Northwest Bedbug Company specializes in bedbug removal in the Northwest. We offer standard conventional insecticide treatments along with heat treatments, ongoing maintenance services and more. Please call or text Northwest Bedbug Company today to schedule your free limited bedbug inspection. 509-505-1399 or submit a request on this website.
Trust Us For Reliable Bed Bug Solutions
Handling a bed bug infestation is not like dealing with other household pests. Bed bugs are evasive and resilient insects that require professional treatment and control. Northwest Bedbug Company provides full-service bed bug control, including:
Home inspections
Treatments
Preventive solutions
If you think you have a beg bug problem, reach out to Northwest Bedbug Company right away. We can help you at ease in your home again.
Call For Free Estimates On Bed Bug Control Services in Spokane, WA Or Surrounding Areas

Northwest Bed Bug Company
Northwest Bedbug Company – Call Us At: 509-505-1399
All Rights Reserved © 2021